Residential & Commercial Services in Regina
Serbu NL & Sons Equipment Ltd. provides Commercial and Residential bobcat services in the Regina and the surrounding area. We specialize in excavating, concrete removal, site grading & drainage. There is no job too big or small!
We service all of our materials with professional installation services. We do it all including concrete removal, excavating and commercial snow removal.
Give us a call! We're happy to quote and help in any way possible.
Excavation
Our range of equipment can assist you with your next project! For residential or commercial work, we are happy to offer skid steer, loader and grader services.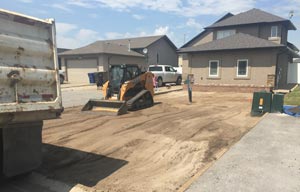 Skid Steer / Bobcat Service
Completed by an experienced and competent operator. We are committed to getting your job done right. All utilities must be marked before any work begins. Sask 1st Call: 1-888-828-4888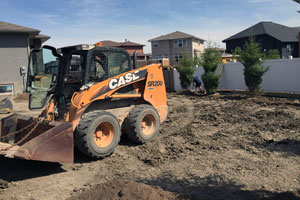 Concrete Removal
Commercial and residential concrete removal of sidewalks, parking lots, driveways, patios and more. We're here to help homeowners and businesses.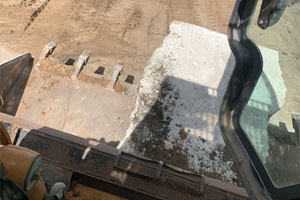 Commercial Snow Removal
Serbu NL & Sons Equipment Ltd. offers snow removal and salt/sanding services during the winter months. We provide snow clearing of commercial parking lots, driveways, roadways, and more! Call or email us for inquiries: serbuandsons@gmail.com.